Family Law: The Relationships That Matter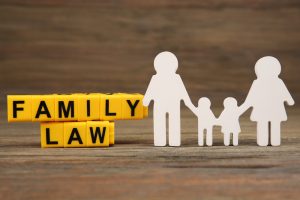 We have worked with many people who are going through the divorce process. We understand what an emotional and stressful time this can be. Additionally, who gets what and "no fault" divorce can be confusing. We can help with all of your family law-related matters.
Our team is experienced with:
Spousal support arrangements
Child support agreements and modifications
At BBA Law, we act as your advocate. We will assess your situation and give you clear answers to any and all of your family law-related questions.
Child Custody
Deciding who gets to see the children and for how long can be an emotional discussion that does not always end in agreement. It is crucial to have an experienced attorney on your side during the initial conversations. Legal representation is critical if modifications need to be made. Whatever your need, we will actively pursue your intended child custody arrangement while navigating this complicated legal process for you.
Child Support
Often, those who are divorcing are not aware of what is required, what they can ask for and how to come to an agreement when it comes to child support. Whether you are receiving or paying child support, it is beneficial to have an advocate on your side who understands Michigan state laws, requirements and support protocol.
Spousal Support
It can be mentally and emotionally draining to negotiate acceptable terms with an ex. Having an advocate who understands your goals but is not emotionally tied to the situation can allow for clearer and more effective communication and a faster resolution. Our family law attorneys will work to ensure that your rights are protected and that you are not taken advantage of.
Prenuptial Agreements
Many people misunderstand the purpose and protection a prenuptial agreement or premarital agreement affords. In fact, prenups protect both parties and can be essential when a family business is an integral part of the marriage.
Shelter In A Storm
An attorney is more than just a legalese translator. A family law attorney is protection, shelter in a storm. At BBA Law, we work for you. Experienced in family court, our lawyers will fight to get you what you are rightfully due, the visitation you desire and the support you should have. Call 586-991-7611 or fill out our online contact form. We are located in Shelby Township. Serving the entire metro Detroit area, Macomb County and Sterling Heights.