Filing A Successful SSD Appeal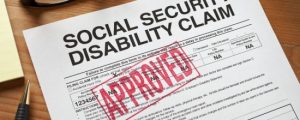 It is essential to be well prepared and have an attorney who understands your disabilities in order to have a successful appeal. While the initial application can and is usually filed by the applicant alone or in the Social Security office, denials may require the guidance of a qualified Social Security Disability lawyer. If you are denied do not re-file. File for an appeal but you must do so quickly you only have 60 days from the date written on the denial.
No one who is in need wants to be denied disability benefits. Yet, a vast majority of initial applications are denied. If you applied for SSD and were denied this does not mean you will not receive benefits. The next step and your best chance is to call BBA Law. We understand Michigan SSD and have an SSD attorney on staff who can meet with you, oftentimes, the same or next day to begin your appeal process.
Time Is Of The Essence
All SSD claims decisions are based on your medical records which need to support your claim. An experienced SSD attorney can assess your records and guide you on the best path for a successful appeal. At your initial visit our attorney will listen to you very carefully and advise you on your best course of action. Your appeal will be professionally prepared. After filing your appeal the attorney will personally review all medical records, request any additional medical, and personally draft a brief which will highlight your struggles and needs. If needed, our attorney will:
Request an administrative law judge hearing
File for review by the Appeals Council
Submit your appeal to the federal district court
Hope, At No Cost To You
The truth of the matter is that while the appeal process does not happen overnight a well-prepared appeal has a good chance of success. National statistics show that claimants who work with an attorney have a much better chance of winning their appeal than those without an attorney. Additionally, appeals that are granted also qualify for back benefits. Win or lose there is no out-of-pocket cost to you. This is because the Social Security Administration pays the lawyer's fees as a percentage of the back pay when and only if you recover benefits.
How We Can Help
You aren't just another case to our firm, we make sure your voices are heard. BBA Law, can assist you at any level of your appeal. Call us at 586-991-7611 or fill out the online contact form. Serving metro Detroit, Macomb County and southeast Michigan.