Social Security Disability
Applying for Social Security disability (SSD) benefits is a difficult, complicated, and often disappointing experience, all things that many people discover when their initial application gets denied. If you want to re-file a well-prepared, thorough appeal in a timely manner, hire an experienced attorney from BBA Law in Shelby Township, MI. We understand the nuances of disability and the SSD program and our professional support increases your chances of successfully landing the benefits you deserve.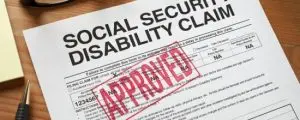 How Social Security Disability Works
People who are disabled and unable to work can receive benefits from the Social Security program known as Social Security Disability Income (SSDI). Even though you may clearly qualify for these benefits, it is necessary to apply for them to actually receive the payments. During this process, you will only be considered "qualified" if you:
Meet the legal definition of "disabled."
Cannot perform the work you once did.
Anticipate being disabled for at least one year.
Have evidence from the Social Security Administration deeming you unable to do any other work because of your medical circumstances.
Benefits eligibility exists for disabled people who spent enough years working and paid into the Social Security system while they did so. However, SSDI eligibility is a complex system and there are many hoops to jump through to receive a green light to get SSD. Missing even one element required by the government will result in denied benefits.
Why It's Important to Hire a Social Security Disability Attorney
When you work with a Social Security Disability attorney, you align yourself with someone who is intimately familiar with what requirements you must meet to get benefits. An experienced lawyer makes sure your application is thorough, complete, and has the very best chance of being accepted.
No one can be expected to know the SSDI system intimately outside of those who work for the office, but established Social Security Disability attorneys deliver what no one else can:
Incredible knowledge about the SSDI system
Understanding of all SSD documentation
Awareness of critical dates and re-file timelines
Efficiency on a client's behalf
File documents as quickly as possible
Every SSD application is unique, and being rejected for benefits the first time does not mean you are not worthy of those benefits. Have an SSD lawyer review your case, assist in completing paperwork, and help you appeal the decision in all ways.
Timing Is Critical When Filing for SSD Benefits
Because you are filing for benefits based on a disability when you apply for SSDI, all claims decisions are based on your medical records. Your medical history must support your claim without any holes – and if you're denied the first time, it can feel like a slap in the face when you know you have a legitimate claim. To make sure your records fairly represent your circumstances, it's wise to work with an experienced SSD attorney who will assess your records and guide you toward a successful appeal.
The timeline to file an appeal is short, but you don't want to work so quickly on your own that you submit the information in a sloppy fashion and without addressing every detail. Work with a lawyer who offers the following:
Reviews all medical records
Requests additional medical records as needed
Drafts a personal brief highlighting struggles and needs
Requests an administrative law judge hearing
Files for review by the Appeals Council
Submits appeal to the federal district court.
Get SSDI Help from a Michigan SSD Attorney
A well-prepared appeal has an excellent chance of success. National statistics show that claimants who work with an attorney have a much better likelihood of winning their appeal than those without a lawyer. Plus, appeals that are granted qualify for back benefits and there is no cost to the claimant because the Social Security Administration pays the lawyer's fees as a percentage of the back pay when you recover benefits.
Increase your chances of getting the Social Security Disability benefits you deserve. Contact BBA Law in the Metro Detroit area to speak to an attorney.