Living Trusts
As you work with your estate planning team at BBA Law in Shelby Township, MI, the conversation will include living trusts. A living trust, also known as a revocable trust, is a legal document that holds assets in a trust for your benefit while you are alive. At any time, assets can be accessed and terms can be changed. Upon your death, assets are transferred to the beneficiary, a person you trust and have chosen to carry out the wishes of your trust as you want.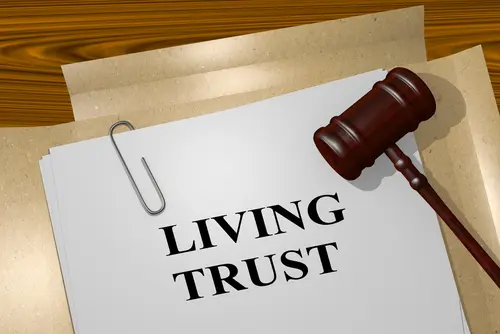 Who Should Have a Living Trust?
Often, when establishing an estate plan, there comes the question as to whether a will or living trust is best. A will indicates how your property will be distributed at the time of your death and who will serve as guardian for minor children. You can amend this document anytime during your lifetime.
For those interested in a living trust, this document directs lifetime management of assets, as well as after-death property management. If you have complex investment accounts, multiple homes, and significant assets, from jewelry to antiques, financial accounts to business interests, a living trust can serve as a flexible document.
Ultimately with the trust, your estate avoids probate, and you get to control what happens to your property after you have died. A living trust works for any size estate, though it is more costly to create and maintain this complex legal document because it requires funding and active management.
Benefits of a Living Trust
Everyone should have at least a last will and testament, especially if you have children and significant assets. A living trust may be the best choice for you instead, though, for the following reasons:
Avoid probate: The distribution of an estate after death is done through the court-supervised process known as probate, but a living trust eliminates this lengthy and often costly step.
Fast distribution of assets: Thanks to a trust, assets are distributed immediately by the trustee without additional expense rather than waiting for distribution by probate. This means assets could be in the hands of beneficiaries in weeks rather than months or even years.
Maintain privacy: Probate matters are part of the public record. If anyone wants to know about the distribution of your estate through probate, it's easy to find out. A living trust, however, is a private document between only the parties involved.
Save money: Beneficiaries avoid probate expenses after your death when you have a living trust. This document also holds up better than a will if someone chooses to contest the distribution of your assets, which means your estate is less likely to bleed money fighting any heirs.
Stay in control: After your death, the wishes you leave behind are the only voice you have left – and the only assets handled by the trust are those that have been deliberately moved into this legal umbrella. A living trust ensures that your assets are managed exactly as you want. Before death, your assets remain in your control and you have the power to make changes or switch beneficiaries.
Plan Your Estate in Shelby Township, MI
If you are ready to review your estate planning tools, whether you're starting from scratch or adding a living trust to your established documents, BBA Law is ready to help. Our estate planning attorneys understand the sensitive nature of these end-of-life decisions, but it is our goal to empower you while you are still vibrantly alive and help you feel good about the choices you make for your estate now and after you're gone.
Contact us at our Shelby Township office to schedule a consultation and discuss all manner of estate planning.