Contests/Litigation
Some people draft their will with no concerns for how loved ones interpret their wishes after death. Others have great concerns about how their decisions could impact those they leave behind. Ultimately, you can't predict how loved ones will feel about your choices, but there are plenty of families that find themselves in the middle of will contests and estate litigation because of disappointment and anger surrounding last bequests. The attorneys at BBA Law in Shelby Township, MI, are here to help minimize the chances of litigation.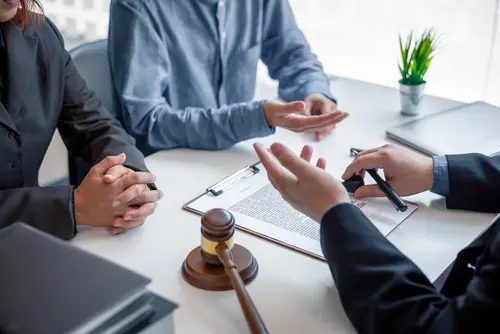 Side Effects of Will Contests and Estate Litigation
When someone contests a person's will, it's because they're unhappy with how the deceased identified the distribution of their assets or personal effects. They don't agree with the deceased's wishes and want to prove that distribution should have gone another way – their way. Unfortunately, the people left to deal with these disgruntled or angry individuals are your personal representatives, beneficiaries, and trustees.
You don't want your children or other loved ones to be stuck in a lawsuit, fighting over your estate. You're gone, but your money is left behind, and some people focus on assets more than anything – and may do strange things when money or belongings are at stake. Here is what many people don't consider:
Estate litigation is expensive and cost could wipe out the entire estate being fought for.
Litigation can divide families for generations.
Will contests can be a negative defining moment in a family.
Reasons Given for Will Contests
If a will is contested, that means someone has challenged its admission to probate and wants to revoke the probate of a will that is pending before probate court. If you have a trust, it is not made part of the public record like a will and is typically more difficult to contest – but not impossible. Your attorney can guide you on the best estate documents to develop for yourself and the safeguarding of your final wishes.
Common reasons people submit will contests and initiate estate litigation include:
Lack of capacity: The effort to declare a person's will or trust void if the person did not exhibit mental competency or to whom the assets would be distributed. This is often effective when there is a prior medical diagnosis of dementia or psychosis.
Undue influence: Arguing that a person was compelled by another to make decisions about their estate that would upend a longstanding estate plan where the bulk of the estate would have otherwise passed to the children or closest relatives.
Improper execution: Known as lack of formalities, if a will or trust is not signed by the requisite number of individuals and witnesses it can be contested that it was not legally drafted and witnessed.
Forged documents: Someone believes an estate planning document or the signatures on a document have been forged.
Avoid Estate Litigation
If you want your family to avoid estate litigation after your death, the best things you can do are:
Invest in comprehensive estate planning and financial planning.
Crystallize your wishes to the very last detail so there is no disputing what you want done with your assets or belongings.
Put the legal tools in place that are intended to enforce your last wishes.
Taking these steps will help safeguard your final requests but even the most solid plan cannot eliminate the chances of estate litigation. Lawsuits can pop up at any time from an ex-spouse, an estranged sibling, a distant relative, a former business partner – or they can occur within the immediate family. Anyone can file a claim against your estate.
Get Estate Litigation Support in Shelby Township
Don't allow your family to be at risk for estate litigation or will contests after your death. Contact BBA Law for a consultation about estate planning and allow us to assist you in developing a plan that honors and enforces your wishes now and when you're gone.