Protect All That Is Important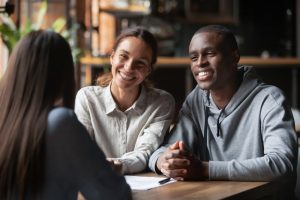 At BBA Law, we aggressively protect what is important to you: your rights, your relationships, your property and future. We are lawyers who are committed to helping you through the legal maze. What's important to you is what is important to us. We take the time not only to get to know the details of your case, but to get to know your goals. You're never just another file. We see you as individuals — real people with real rights.
Why We Practice Law
Police can be prejudiced; we've experienced this bias ourselves. We understand that police and judges rush to judgment because we've worked as prosecutors in the system and have seen what goes on behind the scenes. We left prosecuting because we saw how slanted the system was, the biases, the prejudices and the injustice that happens every single day. We are committed to helping protect those people who've experienced bias and unfair treatment by a system that is slanted against them. Our dedication and protection extends to every area of our practice, whether your needs are criminal defense, family law, estate planning or Social Security Disability appeal help.
The Experience, Talent And Knowledge You Need
We operate our firm with passion. We pull from years of legal know how and we are committed to doing what is right. We each bring special knowledge, experience, and strong legal talent to the firm and to your case.
Attorney Daniel Boroja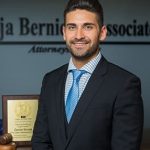 Managing partner, Daniel Boroja, is a top litigator and head of probate and estate planning. He attended Oakland University where he received two bachelor's degrees for Political Science and Economics. Next, he attended Western Michigan University Thomas M. Cooley Law School, where he earned his Juris Doctor and graduated Cum Laude. Daniel was selected for inclusion in Michigan's Super Lawyer list and as a Rising Star in 2016, and he has maintained this rating ever since. No more than 2.5 percent of the lawyers in each state are selected by the research team to receive this honor. Daniel also maintains a lead counsel rating on FindLaw. He performs best in high-risk, high-rewards, high-pressure systems, which makes him perfectly suited for the courtroom. Progressive, tenacious and dedicated to your case, Daniel will see your case through.
Attorney Joel Bernier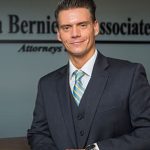 Joel was born and raised in the Detroit area and knows the people, the courts, and the legal system very well. He attended Wayne State University and graduated in 2001 with a Bachelor of Arts in Music. He then attended the University of Miami and earned a Master of Arts degree in Music Industry and Live Entertainment Management. After earning his master's degree, he attended the University of Detroit Mercy School of Law and graduated in 2010 with his Juris Doctor. Joel has extensive trial litigation experience, exceptional criminal defense strategy, and a profound understanding of how to resolve matters involving personal dynamics. Exacting and conscientious, his attentive listening and regard for the particulars and specifics of his client's needs make him the ideal head of our family law and criminal law practices.
Attorney Tarra Brown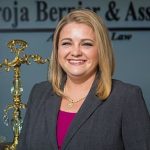 Tarra specializes in probate and Social Security Disability claims. She earned a Bachelor of Ars degree from Oakland University and attended Western Michigan University Thomas M. Cooley Law School where she earned her Juris Doctor. She brings warm and welcoming energy to each case. An attentive listener, Tarra is affirming and compassionate. Tarra is committed to making a difference and uses her personal skills and legal education to help each and every client attain their goals. With a history of successful appeals, Tarra creates briefs that illuminate how a disability affects a person's whole life, revealing the human side of each case to the decision-makers.
Attorney Jessica Yousif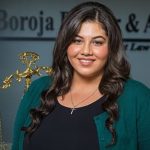 Jessica is a criminal defense attorney. She is committed to ensuring that all of her clients receive equal and equitable treatment under the law. Jessica is enthusiastic about using her legal education and experiences to provide strong representation both in and out of the court room. She will work hard to protect your rights
Let Our Determination Work For You
At BBA Law, we have worked on thousands of cases to favorable outcomes. Our prosecutorial work gives us a deeper and realistic understanding of how the system works. Our being able to see both sides of the judicial system gives us — and you — a great advantage. Fill out our online contact form or call the Detroit firm of BBA Law, today at 586-991-7611. Let us put you first. Located in Shelby Twp, our law firm serves metro Detroit, Macomb County, and surrounding areas.