Probate Estate Lawyer
When someone dies, their estate is officially dealt with through the probate process. This distribution of assets can be a charged situation for families, especially where inheritances are concerned. The probate process takes time and can be costly in some circumstances. Having an experienced Michigan probate estate lawyer from BBA Law in Shelby Township by your side makes this sad, emotional time of life a little easier to manage.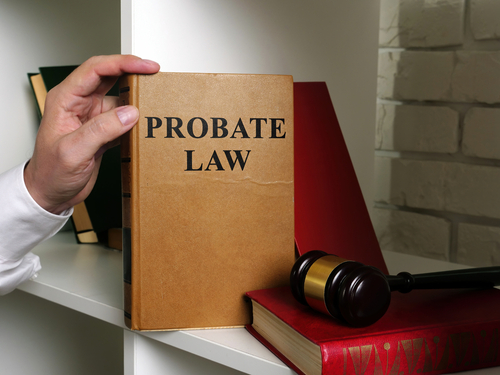 Understanding Probate
The probate court process distributes the property of a person who has died. This estate administration involves the following:
Gathering estate assets
Paying debts
Paying final expenses
Distributing remaining assets
Assets can include solely owned assets, jointly owned assets, assets held in trust, life insurance, retirement accounts, and business interests. There are also non-probate assets that may not require estate administration or court filings. These are documents that designate a beneficiary and pay directly to them instead of being transferred under the deceased's will, like 401(k) plans, IRAs, life insurance policies, and annuities. You're not expected to know all of this – but your probate estate lawyer will.
Probate With or Without a Will
There is often confusion about what is required to go through the probate court. A probate estate lawyer is the best resource to explain these details. Here is generally how the legalities break down:
Intestate: If a person dies without a will in the state of Michigan, also known as intestate, the probate court controls estate distribution. Assets are distributed to legally recognized beneficiaries according to intestacy succession law, usually spouse, children, grandchildren, then siblings.
Will: If a person has a will, it needs to go through probate court in the county where they lived. There is no avoiding probate court because a person has a will. This document is important though because it tells the court who is designated to inherit assets after death and who should manage this distribution.
Benefits of Hiring a Probate Estate Lawyer
Every aspect of estate administration can be handled by a probate estate lawyer. For grieving families, knowing someone else is tasked with managing the financial matters surrounding a loved one's death releases stress and minimizes worry about whether their passing is being properly managed in all legal circumstances.
Here are just some of the benefits of working with a probate estate lawyer:
Efficient process: Every document and demand by the court is quickly and easily met thanks to an attorney who knows all aspects of probate.
Cost-effective: Legal mistakes are always costly and could even cost you an earmarked inheritance. This won't happen with legal help. And if you're concerned about the cost of hiring a probate estate lawyer, don't be. Legal fees are paid from the estate.
Conflict resolution: Some families find themselves arguing over who should receive the decedent's assets, even when there is a will. Your probate lawyer manages conflict among heirs and beneficiaries, especially when it is unclear who is the most logical heir.
Interpret legalese: Complex legal matters are not what any grieving person needs to deal with after the loss of a loved one. Your probate estate lawyer can impartially manage all this jargon and decipher confusing documents to save you time, energy, and errors.
Even if no formal proceedings are required, our experienced probate lawyer helps you avoid mistakes in the administration of your loved one's death. The last thing you need is to be held liable for someone else's debts if it doesn't legally fall to you.
Hire a Probate Estate Lawyer in Shelby Township
Get the support you need at this difficult time of life. Losing a loved one is difficult enough; you shouldn't have to manage the legal aspect of death too. Contact BBA Law to speak to a probate estate lawyer and get help as you manage your loved one's final wishes.