Will Disputes And Contests In Probate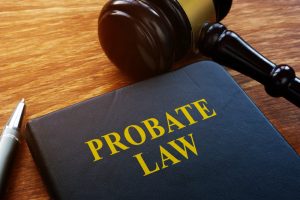 Probate is the official process through the court system to administer a deceased loved one's estate, resolve disputes between family members, and collect and distribute inheritances. This process can take time and it can cost money. Probate is an emotional, grief filled time that can also unfortunately cause family conflict. Disputes regarding wills and trusts are becoming more and more common in Michigan. The last thing grieving family members want to contend with is complex legal matters and deciphering documents full of legalese.
At BBA Law we have helped families with:
Probate Administration
Probate litigation
Trust Litigation
Guardianship
Conservatorships
Effective Probate Administration
At BBA Law we understand that the probate process is complicated. It can end up costing more time, energy and money when individuals try to do it alone. Our attorneys can help. We can take care of the legal details and processes in a timely and cost-effective manner. As your probate attorney we will properly administer the estate and alleviate any stressors and issues that arise.
After the death of a loved one it may be difficult to undertake complex and at times emotionally charges tasks. We are here to ensure that this process goes as smoothly and as conflict free as possible.
We will work diligently to effectively prepare, administer, and protect your loved one's estate from creditors and debt collectors. You can rest easy and focus on what's important for you and your family.
Ensuring Fairness In Probate
Complex will and trust litigation is always best undertaken by an experienced attorney who thoroughly understands the entire probate process and has the strategies and proven courtroom skills to effectively represent a client's interests. We will work diligently to ensure that no one steals or hides money or property, forges deeds or adds names to bank accounts. If it is found that anyone stole, cheated or lied in regards to the assets we will not hesitate to sue them.
We know that the probate process can be timely and frustrating. Having an experienced advocate on your side can provide relief from the strain. The lawyers at BBA Law have years of probate experience in representing parties on both sides of will contests. After losing a loved one, the last thing grieving family members want to have to manage are the legal complexities of the probate process.
The Best Protection
BBA Law will provide the assistance you and your family need during this difficult time and guide you through the legal maze. The attorneys at BBA Law are ready to help you. Call us at 586-991-7611 to speak with a lawyer, or fill out this online contact form. Serving metro Detroit, Macomb County and southeast Michigan.