Estate Planning Essentials
The foundation of estate planning essentials includes the following documents: last will and testament, power of attorney, healthcare directive, and revocable trust. Some clients also add power of attorney and medical power of attorney documents. At BBA Law, our estate planning attorneys help the residents of Macomb County, Metro Detroit, and Southeast Michigan prepare the documents to guide loved ones in managing their estate according to their wishes when the time comes.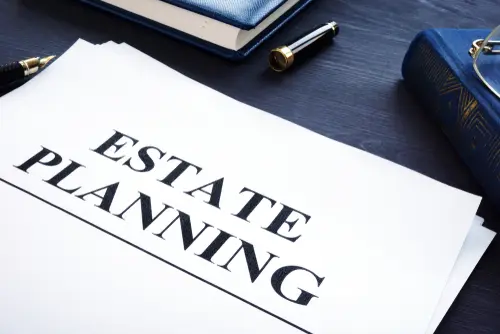 Last Will and Testament
You may wish to maintain both a last will and testament as well as a living will to ensure that your family is protected on your behalf and into the future, even after you have passed on. Both documents are customized and referenced after your death to ensure that your assets are distributed per your instructions and all other requests are honored.
Some of the most critical information included in a last will and testament:
Appoint guardians for minor children
Name a trustee for assets
Name heirs
Identify an executor of the will
Make bequests
The power of attorney is a legal document often prepared at the same time as estate planning essentials. This piece of your legal foundation is intended to manage any circumstances where you are unable to speak for yourself and authorizes a person to act on your behalf to manage your private, medical, business, or financial affairs.
There are several types of power of attorney documents, including:
Durable
Non-durable
General
Limited
Medical
Springing
Your estate planning attorney will explain all types of power of attorney documents and make recommendations about what is right for your circumstances.
Advance Medical Directive
Advance medical directives, also known as healthcare directives, refer to the legal forms that address your medical care per your instructions. Living wills are included in this category too and refer to specific documents that shape end-of-life care. While not all advance directives or healthcare directives are living wills, a living will is considered an advance directive.
In circumstances where a doctor has deemed you in a permanent vegetative state or terminally ill, your written instructions can be applied in the following ways:
Do not resuscitate (DNR) order
Allow a designated loved one to make medical decisions for you if you cannot
Identify a medical power of attorney
State your position on organ donation
Develop Your Estate Planning Essentials in Michigan
It's daunting to think about the end of your life, about leaving your family and friends behind, about what will come of your assets and possessions. Considering all these elements though and putting your wishes down legally on paper is a gift to the people you care about – and, ultimately, a gift to yourself. What you want, when it is established between you and your estate planning attorney, must be honored according to your wishes, even if you are unwell, unable to speak for yourself, or have died. Anyone who dies without a will has their assets and property distributed by the probate court, according to Michigan state intestacy laws – and sometimes these laws do not match what you would have wanted.
Develop a plan to include estate planning essentials ensures that the people you love will be taken care of in exactly the way you want. This small effort makes life – and the end of life – easier for everyone. Schedule a consultation with one of our lawyers at BBA Law in our Shelby Township location to discuss your present and future.