Probate Litigation
When a person dies, their assets are distributed to their rightful heirs through the state probate laws if they do not have a will or if all their assets are not covered in the will. In some cases, even if the deceased's wishes have seemingly been carried out, disputes may arise that lead to legal proceedings known as probate litigation. At BBA Law in Macomb County, Metro Detroit, and Southeast Michigan, our probate litigation attorneys are ready to help you with your legal concerns after the loss of a loved one.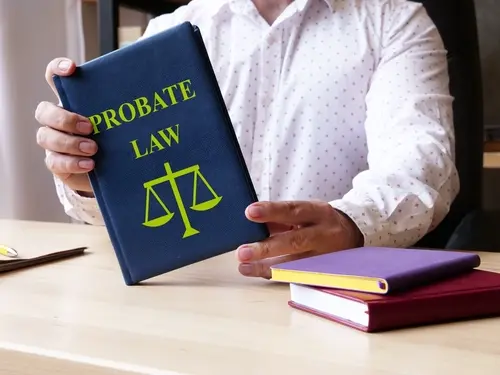 Reasons for Probate Litigation
Probate litigation is a complex undertaking and subject to specific rules and deadlines. Working with a probate litigation attorney will help heirs, executors, beneficiaries, trustees, or other parties who want the best and fairest result from the litigation process.
Often, probate litigation begins because of the following reasons:
Contesting the will: An interested person challenges the validity of a will or trust.
Clarity: Instructions in a last will and testament are unclear.
Interpretation: Interpretation of a will or trust is questioned.
Guardian appointment: The appointment of a guardian is protested.
Ability: Incapacity or undue influence is blamed for decisions made regarding the will.
Fiduciary duties: Beneficiaries question the actions, trustworthiness, timeliness, or abilities of an executor or trustee or believe they are not providing adequate information.
Executor fees: An interested party believes the executor has overcharged the estate.
Property dispute: An interested party believes property was wrongfully taken and wishes to secure it.
Trustee removal: There is a dispute over the appointment of a certain trustee.
Some of the biggest causes of probate disputes are sibling rivalry, dysfunctional families, second marriages, and high-wealth families. When an interested party makes a claim during the probate process, probate litigation follows.
Who Starts Probate Litigation Proceedings?
Estate administration is usually straightforward and most matters handled by probate courts are standard and uncontested. Wills name beneficiaries or state laws identify beneficiaries when there is no will and money, property, and assets are distributed accordingly.
Quite often, probate litigation occurs when people believe they should have the right to certain assets but inherit nothing. They believe they've been wrongfully disinherited through fraud, undue influence, or lack of mental capacity. Court battles begin, simply enough, among the living – and they might not always be related to you or the deceased.
Surviving spouses: If a spouse is omitted from a will, this unusual choice can lead to a will contest. If the deceased married multiple times without a prenup, probate litigation is also more likely.
Children/Minors: Children who are treated differently from their siblings in a will can lead to litigation. Adults may file probate litigation on behalf of minor children who they feel deserve different assets or a different guardian.
Mistresses: A non-standard estate plan may make a gift to a mistress, which increases the odds for probate litigation at death.
Making a Contested Will Known
It doesn't matter how valid your challenge to an estate might be, if you do not make your wishes known with Michigan's statute of limitations quickly, the probate court will not proceed with the claim. It is highly recommended that you seek out legal counsel right away if you want to contest an estate.
Anything related to the death of a loved one is a highly charged situation, but add money and other assets to it and things become even more complex. When emotions are high, put your concerns in the hands of a legal expert. Contact BBA Law to schedule a consultation to discuss wills, trusts, probate, or other estate matters.