Time With Your Children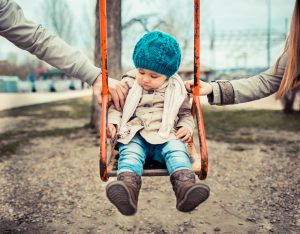 Every parent wants to be able to spend time with their children. Divorce can complicate matters, and often the amount of time one parent gets does not seem fair, or is not what they intended or agreed upon.
Creating a plan for joint custody or sole custody is not a simple matter. Many factors need to be taken into consideration including each parent's work demands, travel time, planned events, holidays, vacations and the like. Working with an experienced divorce attorney can ensure that your rights as a parent and your desired time with your children are actively pursued and negotiated.
Modifying Michigan's Preset Child Support System
Most courts, including those in Michigan, have a calculated system for child and spousal support (alimony). However, the court's calculated system may not be the best for you or your children. We understand how each family situation is different and may require a different approach and schedule. At BBA Law, we take all of the pertinent factors into account, including how the Michigan court system functions and what can be reasonably expected.
While it is difficult to affect the court's calculated system it is possible. We will work with you to find ways to modify this "preset" system by looking at your family dynamic and unique situation. We will then craft a logical and compelling argument for your desired modifications. It is not always possible, but many times we are able to find ways to adjust the state's calculated system.
Protect Your Goals
Experienced in family court, our lawyers will fight to get you what you are rightfully due, the visitation you desire and the support you should have. Contact us we are located in Shelby Township, in the heart of Macomb County, we serve the entire metro Detroit area.